What Does BMW Stand For?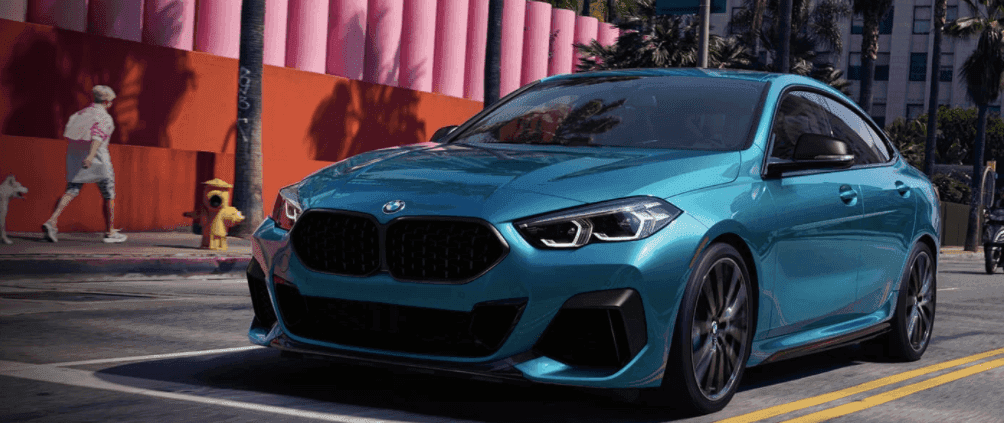 ---
---
BMW has been producing iconic luxury vehicles for decades, and no matter which vehicle you drive from the lineup, it is sure to gain more than a few admiring glances on the roads of Westlake Village. If you own a BMW or are considering the purchase of one, you may be wondering what BMW stands for. Fortunately, Rusnak BMW has the details on the origins of the BMW name as well as the history of the brand. BMW stands for Bayerische Motoren Werke, which is German for Bavarian Motor Works. What stands out about the brand's name is that Motorenwerke is typically a single word in German. Learn more about the BMW name today, and if you have any questions about the brand, do not hesitate to reach out to us.
What Does BMW Mean – How Did BMW Get Its Name?
Did you know that BMW had its beginnings more than 100 years ago? From its start in a few different companies that manufactured vehicles and aircraft engines to present times, BMW has made a name for itself when it comes to quality, high-performance automobiles.
Karl Rapp founded the Rapp Motorenwerke company in 1913. The company originally manufactured aircraft engines in Munich, Germany. When Karl Rapp left the company in 1917, the name was changed to Bayerische Motoren Werke.
"Bayerische" (Bavarian) indicates the company's headquarters in Bavaria, a federal state in the southeastern part of Germany bordering Austria and the Czech Republic.
The BMW logo is actually influenced by the Bavarian flag.
The full name of the company is BMW AG. "AG" stands for Aktiengesellschaft. This designation shows that the company is an incorporation owned by shareholders.
What is a Bimmer? What is a Beemer?
You may have heard the slang terms "Beemer" and "Bimmer" used to describe a BMW motorcycle or BMW automobile in English. However, not everyone agrees on the proper usage of these terms. Some people believe that "Beemer" should be used only when talking about BMW motorcycles and "Bimmer" is the right designation for vehicles. Drivers in Canada tend to use "Bimmer" when talking about both vehicles and motorcycles.
What is the BMW Slogan?
From 1974 to 2010, the BMW slogan in North America was "The Ultimate Driving Machine." In 2010, the slogan was briefly changed to simply "Joy." In 2012, "The Ultimate Driving Machine" once again became the BMW slogan and has remained as such to this day.
Experience the BMW Lineup Today
If you would like to own your own piece of BMW history, be sure to check out the current lineup of BMW vehicles available here at Rusnak BMW near Malibu. We can't wait to show you all that the BMW brand has to offer. Contact us today with any questions. You can also peruse our new vehicle specials to help you save on the vehicle of your dreams.