---
Regularly changing your oil is one of the most important parts of maintaining your new BMW. Over time your oil can collect dirt and dust and thicken, which can be dangerous for the wellbeing of your BMW engine and cause problems on Los Angeles roads. That's part of why your BMW oil filter is so important.
If you're curious about the parts of your vehicle's oil system like the BMW oil filter housing gasket and the bmw oil filter cap, or you want to know how to find the BMW oil filter's location, you can learn more here from the Rusnak BMW service center!
What is The BMW Oil Filter For?
Over time, your vehicle's oil collects small particles. These particles can wear on the parts of your engine as you drive in the Westlake Village area, and if they were left unfiltered they would drastically shorten the life of your vehicle. The BMW oil filter prevents this from happening by filtering these particles out of your oil as your engine runs. It is very important to have a high quality OEM BMW oil filter, because when it comes to filters, you get what you pay for. Cheaper, general market filters simply don't do as good of a job, and can even cause damage. You can order your BMW Oil Filter online from our parts center.
What Parts of The BMW Oil Filter Most Often Need to Be Replaced?
Your BMW oil filter is actually made up of a few different parts such as the BMW oil filter cap and the BMW oil filter housing gasket. Each of these parts do different jobs and work together to make sure your vehicle runs as smoothly as possible on Malibu roads. However, some of these parts break down more quickly and so need to be replaced more often. We've listed these parts and their functions here for you:
BMW Oil filter cap: This covers up your oil filter and keeps oil from getting out. Since it's exposed, it can be easily damaged.
BMW Oil filter housing gasket: This ensures that the filter is tight and that there are no leaks. It is heat resistant, but can be worn down.
The BMW Oil filter: Your oil filter should be changed every 10,000 miles or once per year, depending on your driving habits. This is because the filter itself gathers up the detritus that's built up in your oil.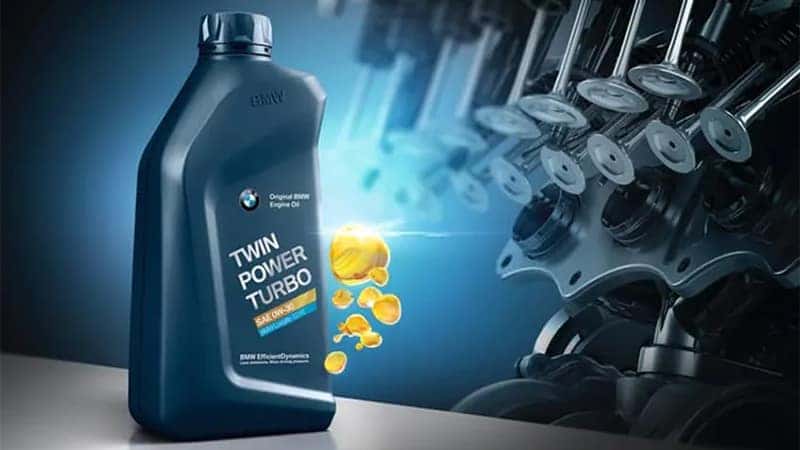 How to Find the BMW Oil Filter Location?
Your BMW oil filter's location is fairly easy to find, but it may differ slightly from model to model. To find the BMW oil filter location on your vehicle, you may need to consult your user manual, or you can contact us and ask. Generally, you can find it by following these steps:
Be sure that your vehicle is off and that the engine has cooled, otherwise it may still be hot under the hood.
Open the hood of your vehicle.
Find your engine.
Look near it for a circular cap, that is the BMW oil filter cap. If you were to remove it, the actual BMW oil filter would be underneath. The exact location will vary by model.
Keep in mind that unless you are an experienced mechanic, it is difficult and and can be inadvisable to change your BMW oil filter on your own; especially since it is such an important part of your vehicle. Instead, schedule service with us here at Rusnak BMW, and we'll be happy to change it for you.
You Can Rely on The Rusnak BMW Service Center!
We hope that you now know more about BMW oil filters. If you'd like to have us change your BMW oil filter, or if you would like to change it yourself, be sure to consult our service and part specials to look for great deals! We're proud to be the Thousand Oaks area's source for all their automotive service needs!