---
A vehicle's wheels play a major part in overall performance. When you take care of your wheels, you can safely cruise Westlake Village roads for miles, but if you don't care for them, they'll need replacing sooner rather than later. When that time comes, you'll want to know what to look for. Learn more about BMW wheels and tires with the Rusnak BMW parts center today and you'll be better prepared for replacing your tires in the future!
What Type of BMW Wheels and Tires Are There?
There are quite a few options available when it comes to new tires and BMW wheels. Here are some different sizes and BMW style wheels you can choose from for your model:
BMW Style Wheels
Summer Tires – These are great for performance in warmer weather and are not designed for year-round usage. If temperatures drop below freezing, you'll need to change them to another set.
Winter Tires – Winter tires provide better traction for snowy and icy roads.
All-Season/All-Weather Tires – All-season or all-weather BMW tires are a great choice for Thousand Oaks drivers who want to have good traction during the winter rainy season, without a need to change their tires again in the summer. These tires are a compromise between summer and winter tires, so your car's performance isn't compromised either way.
Off-Road Tires – If you tend to take the roads less traveled, you'll want off-road tires. These have more rubber on them to better perform in dirt, mud, and sand.
Rim Sizes
Tire Sizes
225-55-17
225-50-18
255-45-18
225-45-19
255-40-19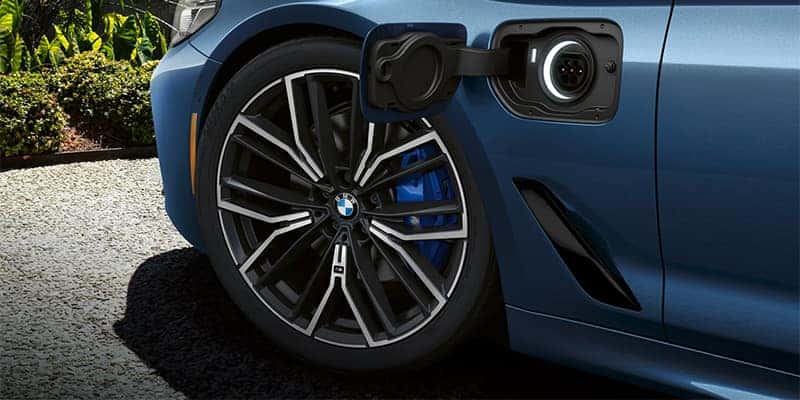 Your BMW Tire Size
Every BMW vehicle has a recommended tire size. This can be found in your owner's manual or on the driver-side door. Also, you can consult an online tire center by entering in your model year, model, and trim, and you'll be able to find the right tire size number for your new set of BMW OEM wheels.
Tire Brands That Work Best with BMW Wheels
All major tire brands will work for your BMW vehicle, including:
Bridgestone
Dunlop
Continental
Goodyear
Michelin
Pirelli
Choose Rusnak BMW for All Your BMW OEM Wheel Needs
Trust the Rusnak BMW service technicians to help with installation of your new wheels and we can help you save with our service specials. Check out our available deals online today before you schedule your service appointment with our team. In the meantime, if you have any questions about our BMW accessories and more, don't hesitate to contact us.