How to Check Tire Tread Depth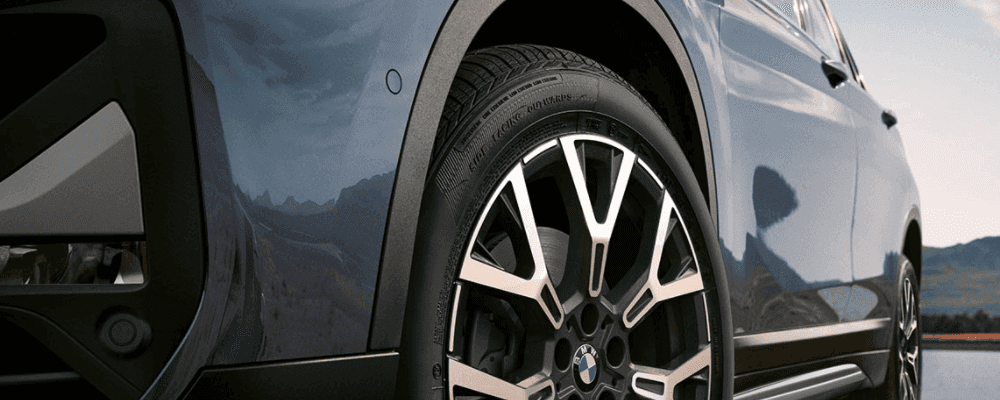 ---
---
Are you asking yourself, "How do I check tire tread wear?" No need to wonder anymore. Our service department at Rusnak BMW in Thousand Oaks is here to answer! To learn how to check tire tread depth is fairly easy–grab a penny or ruler then head outside to your tires! Read on below to learn the steps on how to check tire tread depth, and do not hesitate to contact us with questions!
Recommended Tire Depth
Tire tread depth on a new vehicle should be 10/32 or 11/32 of an inch (about a third of an inch). However, trucks, SUVs, off-roading designed tires, and winter tires most likely have deeper tread grooves.  When you're learning how to check tire tread depth, take note that once your depth reaches 2/32 of an inch, the U.S. Department of Transportation states that you need to replace your tire. Westlake Village drivers can keep themselves and others on Malibu streets safe when they maintain proper tire care.
How Do I Check Tire Tread Wear?
Penny Test
Still wondering, "How do I check tire tread wear?" The penny test is the answer, or even a ruler! The ruler provides more accurate results, but if you're out in Los Angeles away from home, a penny will get the job done. Follow the steps below on how to check tire tread depth with a penny:
Point a penny down with Lincoln's head face first then insert the penny into the tire tread groove.
Check to see if Lincoln's head is still visible while the penny sits in between the grooves.
If Lincoln's full face is still visible then your tire treads are at least 2/32 deep and you'll need to replace them.
Repeat these steps in multiple places on all four tires.
Other Ways to Check Your Tire Tread
To make the process easier, purchase a tire tread gauge. Some tires feature tread wear bars with a visible mark that shows the 2/32 inch mark. Learning how to check tire tread depth is important but so are the following:
Tire pressure
Visible tire damage
Tire rot or disintegration
Wheel alignment
Explore Service Specials at Rusnak BMW
Whether you need an oil change or your tires looked at, contact our service center for more information on BMW wheels, oil changes, and more!