Where Can I Get a BMW Oil Change Near Me?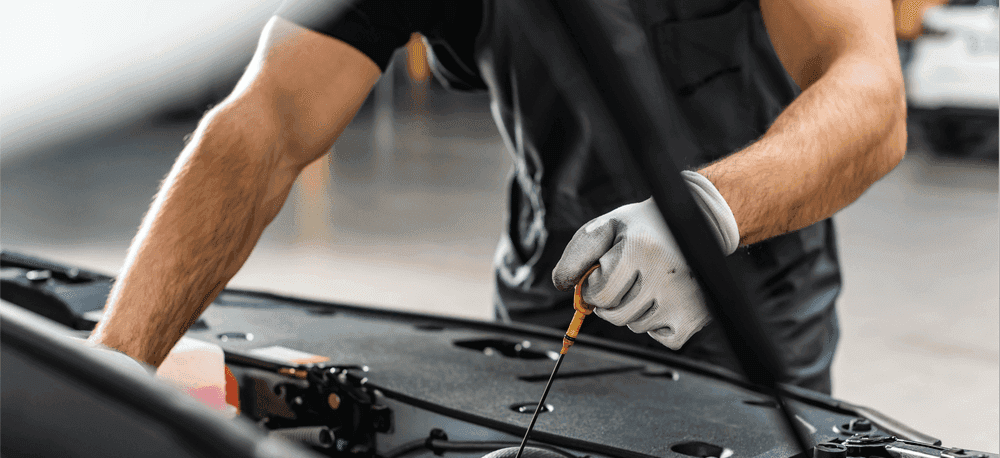 ---
Is your BMW in need of an oil change in the Los Angeles area? If so, you may be asking the question, "Where can I get a BMW oil change near me?" You can expect a quality oil change right here at Rusnak BMW. Only a BMW service center like Rusnak BMW can guarantee the star treatment your BMW deserves. Set up your next appointment with our expert technicians today.
Why Get an Oil Change at a BMW Dealership?
There are several reasons to only trust a BMW dealership when your car requires a BMW oil change:
Friendly and knowledgeable BMW-certified technicians know the brand inside and out, so you know your vehicle will be handled with the utmost care and attention to detail.
Your BMW warranty coverage could take care of the BMW oil change cost as part of routine maintenance.
We use genuine BMW parts including Original BMW Engine Oil specifically made for your BMW. BMW OEM parts are designed to help your vehicle operate at peak performance.
What is Original BMW Engine Oil?
Why should you use Original BMW Engine Oil for your next BMW oil change? This special product protects the engine from sludge and captures dirt particles*, helps your vehicle achieve the best possible fuel economy, and offers good low-temperature performance** so your BMW is ready for the road ahead.
How Much is an Oil Change for a BMW?
The BMW oil change cost fluctuates depending on where you live, as well as what particular model you have. A luxury vehicle oil change can cost over $100. At Rusnak BMW, we offer rotating service specials to help you save as much as possible on your next BMW oil change or other automotive maintenance.
Visit Rusnak BMW for Trusted BMW Service
For your next BMW oil change, tire rotation, or wheel alignment, rely on the BMW experts at Rusnak BMW. Even if you need help navigating the BMW recall process, or even learning how to check your transmission fluid, we are here to help. Contact us for more information or to set up an appointment. We would also be happy yo answer any questions you may have about suspension repair.
Your BMW vehicle is an important investment in every sense of the term. Not only does it help get you from A to B, but it also provides you with a level of luxury and sophistication that few other vehicles can match. It stands out on the road, represents your automotive tastes, and delivers unparalleled…

Your BMW is an important investment; not only is it your means of transportation, something that is indivisible from you and your daily routine, it is also a luxurious statement. It shows the world your refined taste in cars and your preference for quality performance and cutting-edge technology. That is why it is so important…

Your BMW vehicle is a thing of beauty. It has been perfectly designed to handle the roads, luxuriously crafted to stand out from the competition, and filled with cutting-edge technology to augment your driving experience. In nearly every way, your BMW vehicle is a vital investment. That is why it is important to keep your…